Info
Demonstrating your value online
Web design & direction
Degas Guruve continues to evolve as a web company along with the web itself. Over the years we've been helping our clients tell their stories and make their marks with a range of custom-designed web sites and supporting services.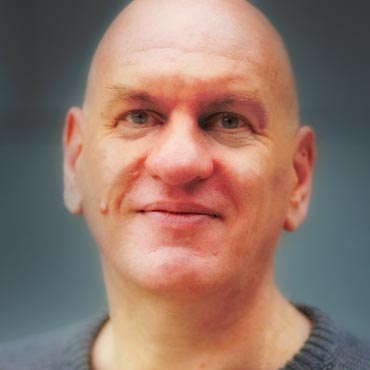 It's founded by myself, Jeremy Walker, who you'll find yourself dealing with as hands-on lead for most projects and liaising with specialist colleagues when we need an extended team.
Sometimes it's 'me' and other times it's 'we', but the aim is always the same – bringing your ideas and web requirements to life, then converting interest into tangible, profitable results.
We know how important it is to deliver on time and within budget. And we've been around long enough to know that this business is as much about people and relationships as it is about aesthetics and style.
What's with a website today?
Once it was simply about having a website, then offering one with answers.
Nowadays it's about attractive, well planned and fast loading sites that work to connect and convert across today's range of devices. It's the centre of your wider web presence, working in tandem with….. soc media and marketing channels.
================================================================
A good business website should be a clear reflection of your company and values. For generating leads or sales, a website is something every company relies upon. It's central to your brand identity, reputation and how customers perceive you.
Your site is about your customers
A site is nothing without visitors. And however you get them there – because they won't just come! – you'll want them to… certain actions… to give you results. That means addressing them in their terms – their wants, needs, desires – rather than simply pushing any we-we mantra about yourselves. The sanity against the vanity.
There's a lot to get right, including…
Inspiring your visitors to take action
You get what you pay for.
A website is the first point of call for almost every potential customer for your business. It needs suitable investment in terms of attitude, time and money.
For us, a website isn't a low-cost item that is done as cheaply as possible. That leads to the cycle of poor service. You get what you pay for.
Companies are choosing to spend less on websites than they are on other elements of their business. But that decision is causing loss of income through a weak web presence. (runs the risk of causing…)
A website is the first point of call for almost every potential customer for your business. Surely it needs more investment in terms of attitude, time and money?
……we exist to help our clients design, build and maintain their online offerings.
CMS – customised, include modules & functionality tailored to your business requirements
Show you're alive
(image of mobiles)
(internal link to projects pages)
Take it to the next level
================================================================
Effective sites done right
After the initial discovery phase there's structure, functionality, content and copy with branding, marketing and any sales considerations. Plus of course SEO, usability, appearance and then social media tie-ins. There's a lot more to a professional-looking site than just building it!
Who do we work with?
New companies, organisations and individuals looking to build their first web site, requiring web design and content management setups, ecommerce facilities, particular functionalities or marketing input.
And those already established, looking to improve on their existing features, visual appeal, content handling and online returns.
Much of our work is for repeat clients who value our clear explanations, direct interaction, quick responses and – as you'd expect – keeping up to date with the ways of the web.
WordPress specialists
Nearly all our sites are built with WordPress, the world's most popular CMS (Content Management System). As well as being highly cost-effective, this allows us to consistently deliver flexible, scalable, fast and secure online platforms specifically tailored to your requirements.
So, how much is a website?
Because your website is fundamentally central to your business, it's crucial to concentrate on the value it produces as a sales/marketing and reputational tool.
A shared understanding of your offerings, objectives and success criteria leads us towards the best fit for your requirements and budget. Wherever possible we'll meet to get to know each other and go through these together.
The scope and scale of each particular project determine our costs. All our websites are uniquely custom crafted, with most new sites starting from £1,750.
No hidden extras
Our fees are usually quoted on a fixed project basis, with any additional costs flagged as we go. We're not the fastest or the cheapest, but will treat you fairly and take good care.
Support? You've got it!
Each project receives the attention it deserves, from initial scope to launch and beyond. We stay connected with most of our clients and continue to support and maintain our work together, so you're never on your own!
What's in a name?
Degas Guruve first surfaced in an early sketchbook before giving its name to a digital showcase ahead of our current web agency incarnation. There's a definite nod to the pure rush of T.Rex's 'Metal Guru' which first flicked a young boy's light switch.